Posted by:
Jason O'Grady
Date: Monday, August 21st, 2006, 08:00
Category:
Software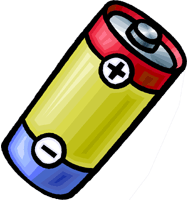 Colin Henein's SlimBatteryMonitor has been updated to version 1.4.
Takes up to 70% less space than Apple's gauge. Monitors laptop batteries and many UPS batteries as well. Select different views for when powered, charging or on battery. Monitor can hide itself automatically when desired. New 1.4 release is universal with new shape and options.
SlimBatteryMonitor – Battery and UPS Gauge for Apple's Mac OS X